Ajmer and Pushkar Tour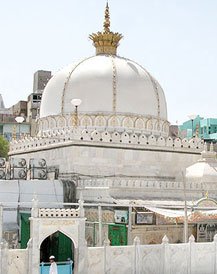 Ajmer Pushkar sightseen tours are another Magnific Idea for a Weekend trip in Rajasthan. Ajmer city popular for Dargah sharif of ajmer & Anasagar lake as well  for bara dari, akbar fort and Jain temple is situated in the Aravali mountain range. Pushkar Situated 15Kms from ajmer is another Holy town Visited by millions of Hindu pilligrams every yearis Worldwide Popular for it's Brahma temple of Pushkar and Holy Pushkar lake.
Ajmer Pushkar Local Sightseeing
Pushkar town is Equally Famous for the Yearly Pushkar fair which is also the Largest Cattle Fair of the Country. We organize Ajmer Pushkar tours on Request with all travel arrangements Inclusive stay, Sightseen and Camel ride and safari Activity.
| Vechile Type | Rate | Inclusions | Hours Limit |
| --- | --- | --- | --- |
| Indigo/Dzire | 2000 | Ac vechile with Prkings | 10Hrs |
| Tavera | 2500 | Ac vechile with Prkings | 10Hours |
| Innova | 3000 | Ac vechile with Prkings | 10Hours |
| Tempo Travel | 4200 | Ac vechile with Prkings | 10 Hours |
| Mini Bus 15Seat | 5200 | Ac vechile with Prkings | 10Hours |
| Mini Bus 21Seat | 6300 | Ac vechile with Prkings | 10Hours |
| Bus 35Seater | 7500 | Ac vechile with Prkings | 10Hours |
| Bus 41Seater | 10000 | Ac vechile with Prkings | 10Hours |
| Bus 52Seater | 11500 | Non Ac | 10Hours |